CRUX by JUXT
The tech firm – JUXT – commissioned me to create the visual identity for their innovative bi-temporal database product – CRUX.
This included the tagline creation 'Open – Time -Store'.
Also pictured is the much sort after 'CRUX – Lisp Cube' T-shirt. Produced as memento for participants at the various international Clojure conferences which the JUXT team are involved in.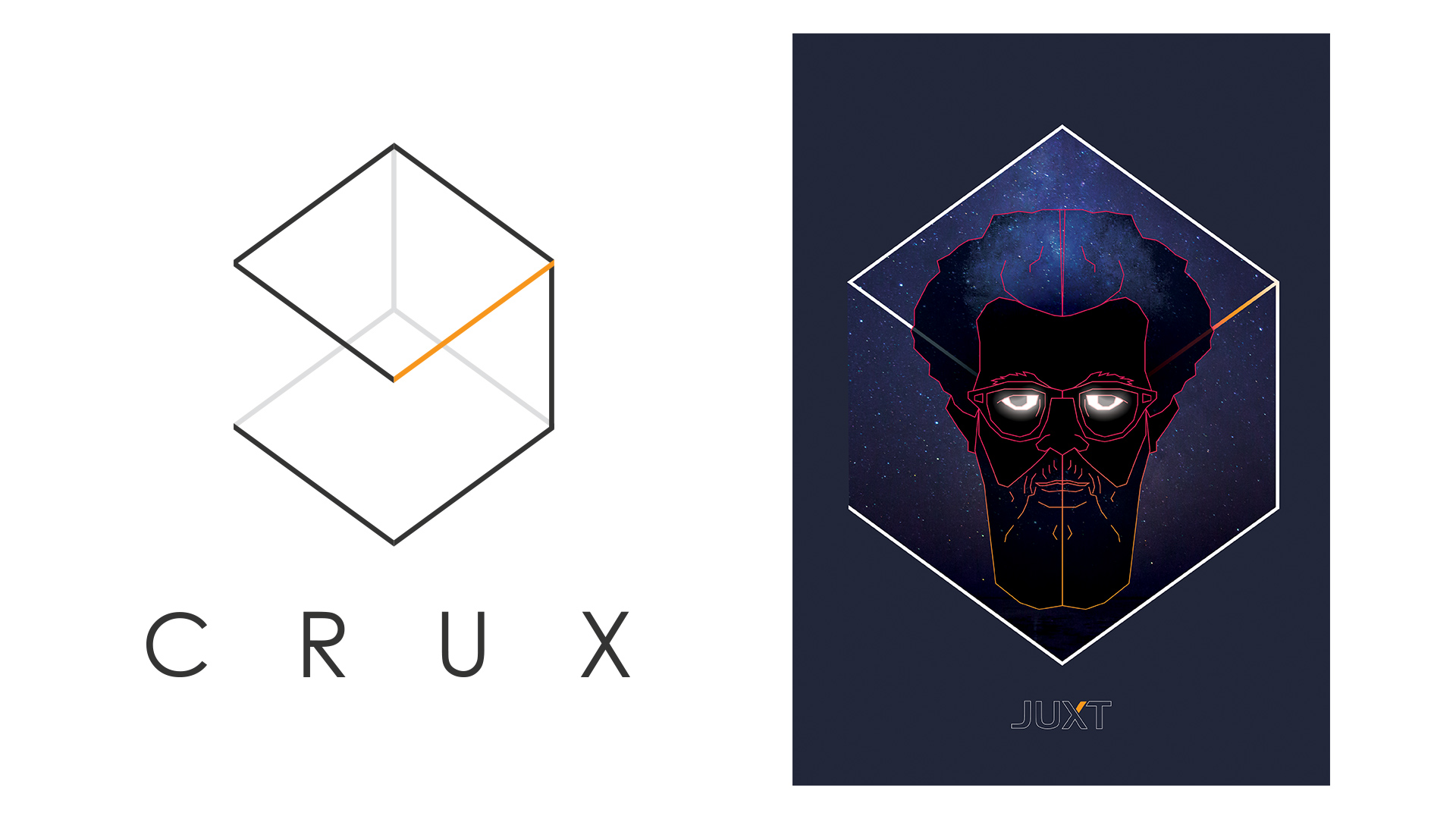 XT20 Promo Materials & Mini Site
Every 4 years JUXT run an industry leading event. I worked with them in the early stages of planning for XT20 to conceive and develop the core concepts. Below is a mini site for early ticket sales, mirrored by promo materials I also produced…